NFT Auction
10 Best NFT Marketplace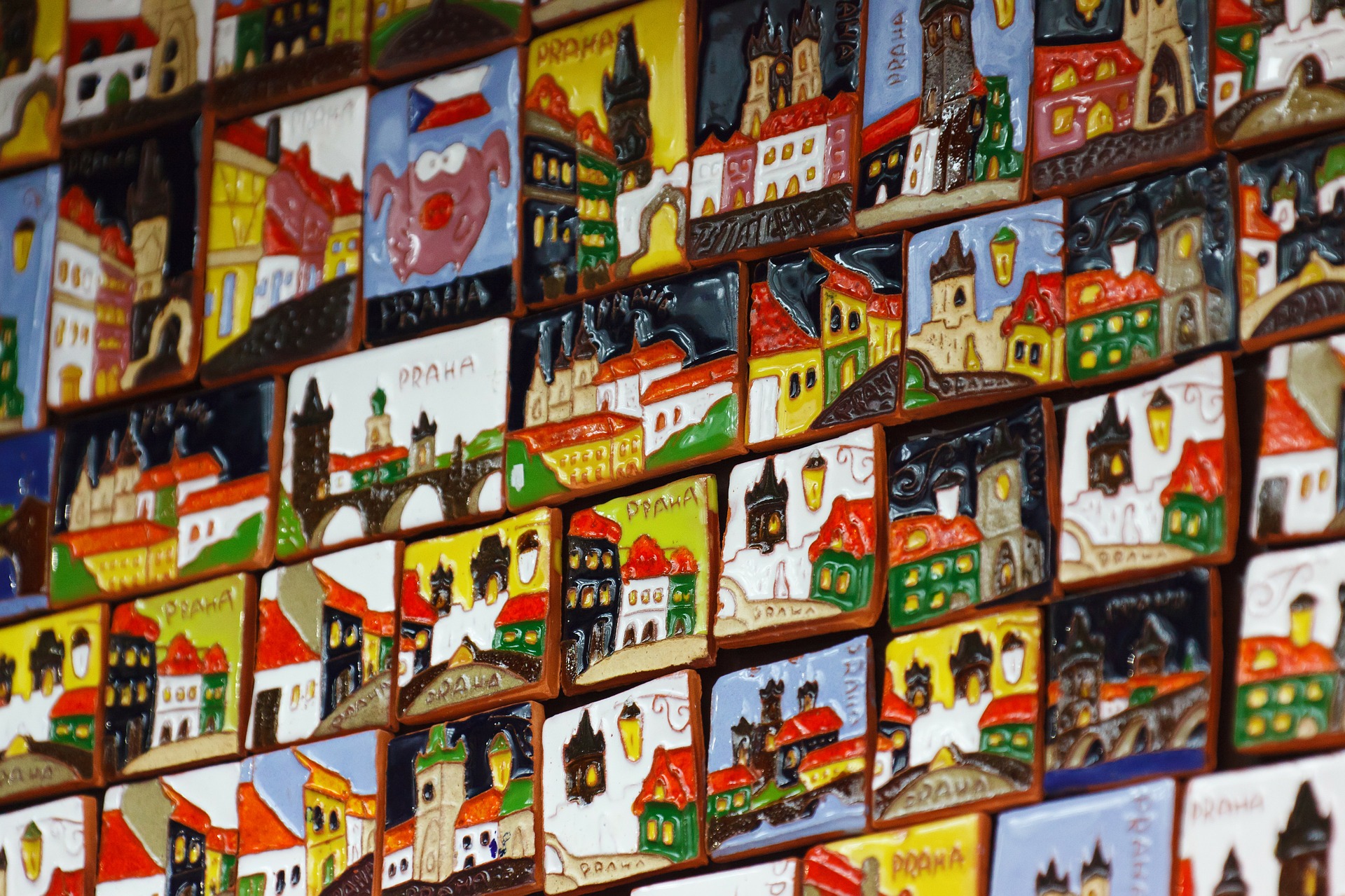 Welcome to the future! With the proliferation of blockchain technology, you've probably heard of cryptocurrencies by now.
NFTs are one type of cryptocurrency that stands for Non-Fungible Tokens. These tokens can be traded and sold on exchanges like any other digital asset. The best part is that they are unique; no two NFTs are alike.
NFTs offer a unique opportunity for creators to make money and consumers to buy products they otherwise wouldn't be able to find.
Here we explore 10 different marketplace platforms where you can trade your favorite crypto-collectibles in 2021.
Let's dive in!
What is an NFT MarketPlace?
NFT Marketplaces provide a safe and secure place to buy, sell, and trade NFTs. Every user on these platforms needs a digital wallet as they are used for all kinds of crypto transactions. Here we explore the top platforms where you can do just that in 2021.
Best NFT Marketplaces
As the industry develops, there are a growing number of NFT marketplaces to select from, each with its specialty for discovering new projects. The top NFT marketplaces are listed here, whether you're trying to acquire art or another type of item.
1. OpenSea
OpenSea is one of the most popular marketplaces for NFTs. It has a vast collection of digital items, with over 50,000 items listed. Whether you're looking for a token from the latest CryptoKitties update or an asset from Star Wars, OpenSea likely has your desired item.
The OpenSea website is simple to use. Users have access to all NFTs in the marketplace and statistics on the platform's top NFTs and a help center. On OpenSea, beginners will have no trouble minting and selling NFTs. After listing their first NFT, users can enjoy practically gas-free listings.
On OpenSea, NFT creators have the benefit of earning royalties every time a buyer purchases their item. The royalties you can earn per item, on the other hand, aren't as high as they are on platforms like Rarible (30%), as they are capped at 10%.
OpenSea is the best NFT marketplace for collectors looking for a wide range of NFTs, beginners interested in learning more about digital collectibles, and traders looking to purchase and sell a range of NFTs.
Pros
There are smart contracts, making fraudulent transactions practically impossible.
The platform has some of the lowest commission rates for buying/selling NFTs.
Without any prior knowledge of blockchain, you can easily create your NFT collection.
NFTs can be made for free using OpenSea.
Cons
It only takes cryptocurrency payments.
To purchase and sell on the platform, you'll need a cryptocurrency wallet.
2. SuperRare
SuperRare is a blockchain-based platform that focuses on the distribution of limited edition digital art and collectibles. The goal of SuperRare is to create a new economy for buying, selling, and trading NFTs.
Art creators can get their items listed on SuperRare to make them sellable to a larger audience. If the NFT is high quality and on-trend, it can sell quickly.
SuperRare uses smart contracts on Ethereum for all transactions that happen on the platform. In addition to taking commission fees from buyer/seller transactions, SuperRare also charges a listing fee of 15% per sale price.
SuperRare is a more curated and exclusive site that promotes the creation and collection of crypto art. It collaborates closely with artists, requiring work to be submitted and vetted before it can be listed; in other words, they value quality above quantity.
The marketplace receives 15% of the commission from the first sale (one of the highest costs for NFT markets), while the artist gets 85%. The original artist earns 10% of the revenues from then on.
SuperRare is known for its one-of-a-kind art, and they go out of their way to tell the stories of the artists they select.
Pros
It's pretty simple to create rare digital tokenized art.
Curation ensures that only the finest artwork is put up for sale on the market.
Excellent user experience and easy to use
Artists receive high royalties.
Cons
It needs more dope artists to signup
High initial sale commission – 15%
3. Rarible
Rarible is an NFT marketplace that lets you collect digital art and sell your own NFTs. You can create your NFT collection or purchase limited edition items. Rarible's primary goal is to help digital art enthusiasts discover new content and artists.
The NFTs on the Rarible marketplace are in categories such as art, photography, music, domains, games, and Metaverses.
The top-selling NFTs and trendy collections are displayed on the homepage when you first visit Rarible. This allows visitors to see what's going on in the marketplace.
The Rarible platform makes it easy to create NFTs; however, there is a minting charge, and because it is an Ethereum-based NFT marketplace, the gas fee may be substantial on a busy day. On the other hand, it is the best-in-class platform for generating large royalties of up to 30%.
Rarible's governance is on its way to becoming entirely run as a decentralized autonomous organization (DAO), with the community voting on new proposals to enhance the platform.
The network launched the $RARI governance token, compensating creators and collectors for purchasing and selling NFTs on the platform and allowing platform users to have a say in decisions.
Pros
Artist royalties are adjustable
One of the few decentralized NFT marketplaces.
Integration with OpenSea allows users to access their NFTs on OpenSea.
Cons
Only accepts Ethereum as a payment method which can be expensive to use because of the gas fee.
4. Nifty Gateway
Nifty Gateway is a blockchain-powered platform that allows creators to list, exchange, and sell NFTs.
What distinguishes Nifty from the competition? You can pay using your credit card. It is more relatable because users do not need to set up a Metamask to pay with Ethereum.
Nifty releases curated collections by top artists through drops. These collections are available for a short time only. On the website, you can see a countdown that indicates when the next drop will begin. In addition, the platform is simple to use.
It is up to artists to decide the royalty fee that they will receive on secondary sales. Each secondary sale is charged a 5% fee + 30 cents by Nifty.
Nifty Gateway allows you to choose where to keep the Nifty. You can either keep it in your wallet or use the Nifty gateway platform to store it. Ah yes, on this platform, NFTs are referred to as Nifties.
Pros
You can pay with your credit card
It offers a wide variety of digital art, including paintings and illustrations.
The site is very easy to use
Cons
You probably need to be a popular artist to get accepted.
5. Foundation
The NFT Foundation is a blockchain-powered platform that allows artists and collectors to buy, sell, and exchange digital art. With this platform, artists can publish their work and be compensated every time there is a sale.
The NFT Foundation has an open-source smart contract that allows the issuer to determine the percentage of NFTs sold. The smart contract charges a commission fee every time an order is placed on the market.
Foundation isn't your typical curated store. On Foundation, the community votes on which artworks will be displayed on the marketplace, making it more peer-to-peer.
Want to become an artist on Foundation? Create an account and add your name to the Community Upvote to apply. Following that, the community's vote on your work will determine if you're accepted or not.
The creators receive an 85 percent commission on primary sales and a ten percent commission on secondary deals. Creators can also invite other creators, and each artist gets a set of invites to distribute to the community each time they sell a piece of art.
Pros
Community and user-focused
Cons
15% fee
Membership is invite-only
6. NBA Top Shot
NBA Top Shot is one of the more recent NFT marketplaces, but it has achieved considerable success since its launch. The marketplace focuses on sports memorabilia, allowing users to purchase 3D highlight reels of MBA moments.
According to DappRadar, the NBA Top Shot marketplace as at the time of writing has over $700M in volume and over 460,000 traders. For an NFT marketplace that started in late 2020, this is an incredible achievement.
The popularity of NBA Top Shot can be attributed to its developers, Dapper Labs, who have made it simple for the average user to get started. Linking your Google account to Dapper is the simplest method to sign up for NBA Top Shot, after which you'll input your phone number for SMS verification.
After completing the registration process, you can either pay for collectibles with a crypto wallet, Dapper wallet, or credit card.
Pros
Large community
Focused on NBA moments
Licensed by the NBA
No fee for listing and delisting a moment on the marketplace.
Cons
Still in the early stages of development
7. AsyncArt
Async Art is an NFT marketplace that allows users to create, acquire, and trade programmed art. It was launched in February 2020. In addition to numerous other possibilities, NFTs can change over time and react to their owners.
In addition to numerous other possibilities, NFTs can change over time and react to their owners.
In a nutshell, the system has a one-of-a-kind interface that allows collectors who purchase NFTs on the marketplace to alter the artwork using a system of 'layers,' which then modifies the artist's original master.
Pros
Art curation
A revolutionary NFT marketplace
8. Atomic
The NFT-powered video game Axie Infinity hosts a large NFT marketplace, with a cumulative trade volume of more than $116M on Dappradar. It solely deals in Axies – cute Pokémon-style digital pets that can be bought and traded on the Axie Marketplace.
You can also make new Axies using the game's built-in breeding systems, which you can then sell on the marketplace. Unlike art NFTs, acquired for the sake of collecting, Axie Infinity's NFTs have a purpose: they may be used in-game to combat enemies and other players, allowing you to earn money.
The NFTs developed by Axie Infinity has proven to be so lucrative that some players make a fortune breeding and trading them.
9. BakerySwap
BakerySwap is a smaller NFT marketplace than others on this list, but that's not surprising given that most NFT markets are built on Ethereum, while BakerySwap was one of the first to start on Binance Smart Chain. One site element is the NFT marketplace, which allows users to trade and swap liquidity assets directly.
It is the first decentralized exchange with a food theme. The Automatic Market Maker (AMM) model is used. On the Binance Smart Chain, it provides quick, efficient, and dependable services.
This marketplace promotes digital art, memes, and games, and users are rewarded with BAKE Tokens. In BakerySwap, minting and selling are efficient and straightforward. Exchange, farming, liquidity pools, wallet integration, and liquidity addition are some of the popular features of the marketplace.
10. Mintable
Mintable is a non-fungible token (NFT) marketplace based in Singapore that allows you to mint, buy, and sell non-fungible tokens. NFTs built on Ethereum and Zilliqa are supported on the platform. Creators are allowed to set royalties at 10%.
Mintable sells NFTs in various categories, including art, video games, collectibles, and music. The top NFTs are also on display on the homepage of this marketplace. You will also find that navigating the website is simple.
On Mintable, there are three categories of items: gasless, normal, and printable. The platform charges 2.5%, 5%, and 10% fees when they sell on normal, gasless, and printable items. In addition, the marketplace incorporates an NFT DAO that allows for community-driven governance. Each voter receives a non-fungible voting token that represents their voting power.
By upgrading to the Mintable pro plan, users can access additional services like a personalized store and an advertising package.
Factors to Consider When Looking for the Best NFT Marketplace
Some of the factors to consider include security, liquidity, and ease of use. The best NFT marketplaces will offer reasonable fees for listing and selling, as well as low prices for transactions. Most importantly, finding an NFT marketplace with a healthy trading community and fair commissions on listings and sales is a plus.
Other factors are:
Gas fees
NFT marketplace transaction fees vary depending on the gas fees that are charged to list and sell items.
While transaction costs are lower when using some platforms, they are higher on others. Consider using https://pumpmygas.xyz/ to monitor each marketplace's fee.
Type of NFT Marketplace
There are marketplaces for particular types of NFTs. While some platforms are known for digital art, others focus on games, sports (like NBA Top Shot), and more. Indeed, outlets like OpenSea don't have a central focus or type of NFT. Choose one that suits your style or the kind of NFT you intend to buy/sell.
Conclusion
An NFT marketplace will help you sell your digital assets quickly, easily, and without hassle. The best marketplaces have a wide range of items but also offer competitive fees for sellers and buyers. This is our list of best NFT marketplaces, and we hope you found this piece helpful.