NFT Art
20 Most Expensive NFT Art Ever Sold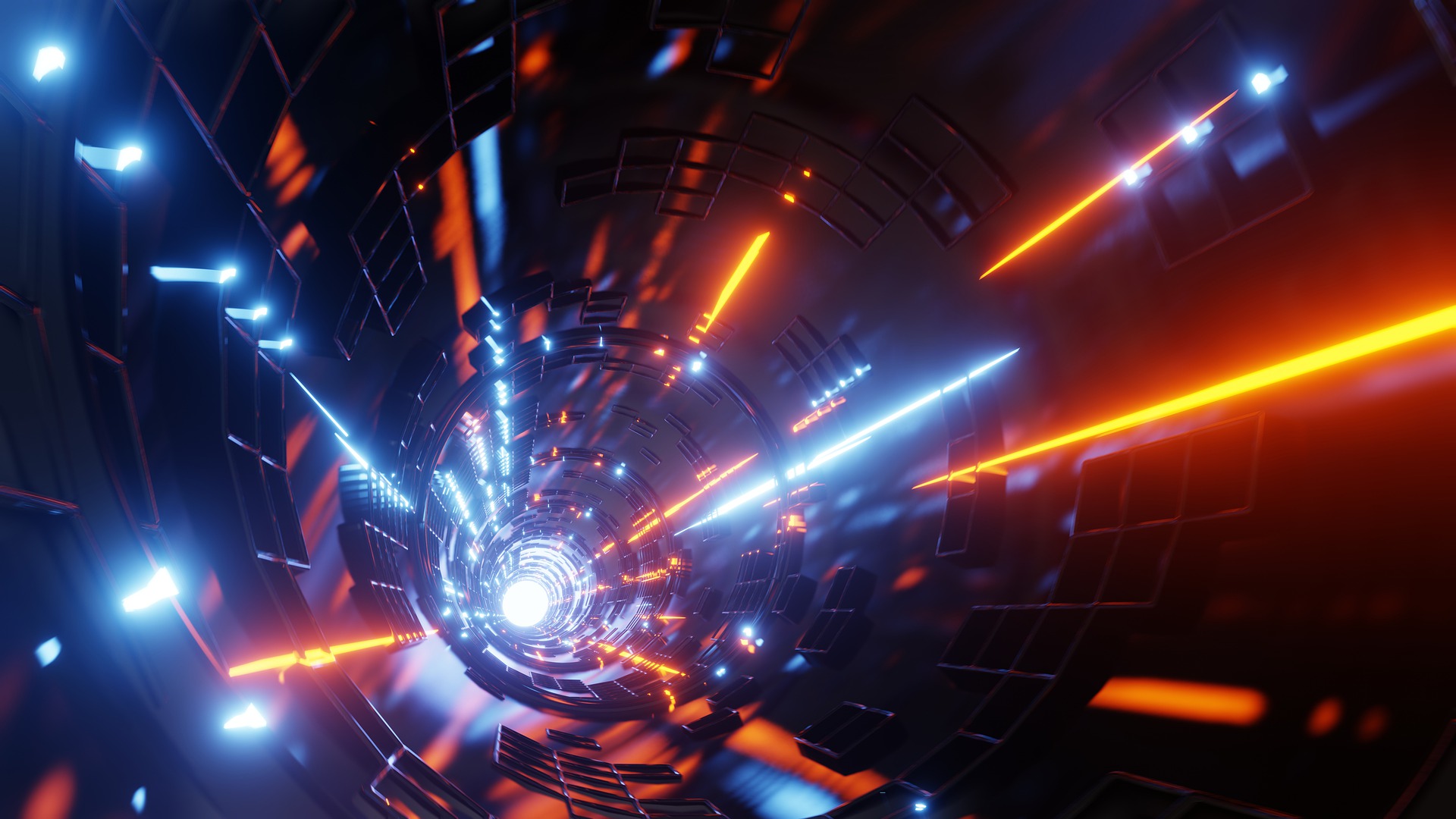 With the volume and value of transactions across various NFT marketplaces, it is obvious that the hype is real. Let's not even get started on the caliber of people buying up art or selling their creations on these platforms. It is massive!
Today, we have taken an interest in collecting and sharing the 20 most expensive NFT art with you. Let's explore each one, bringing to the fore the creators, why the arts have a high value, who bought them, and everything in between.
If you're a creator that is still on the fence about starting your NFT art journey, this might be the boost you need to get started already. Your artwork could feature on a list like this in the years to come.
Without further ado, let's get into this.
The 20 Most Expensive NFT Art
1. Everydays: The First 5000 Days | $69.3 million
This is a historic artwork by Mike Winkelmann, known mainly by his creative art name, Beeple.
Beeple started working on the artwork in 2007. It is a collage comprising 5000 of his earlier work. Beeple posted each of these digital pictures each day until they numbered 5000, and he formed one big collage in the end.
Vignesh Sundaresan purchased the work on March 11, 2021, after it was auctioned off by Christie's in an online auction.
The sale ($69.3 million) makes Beeple one of the top 3 most valuable digital artists, and it earned him widespread recognition, followership, and endorsement with top brands.
2. HUMAN ONE | $29 million
We have the same artist featuring in the second spot. If this article had been written one month ago, Human One wouldn't have been number two, let alone on this list. Beeple made history again by selling this digital and physical artwork at $29 million on November 9, 2021.
HUMAN ONE is a kinetic video sculpture featuring a hybrid physical and digital piece (NFT) built to display artwork continuously. Even though the piece has been sold, the agreement gives Beeple remote access to the art, and he retains creative control.
When asked about his creation, Beeple admitted that he would never have had the means to create an artwork like this. He says that NFT made it possible, bringing to mind his $69 million sale in March of the same year.
Ryan Zurrer acquired HUMAN ONE.
3. CryptoPunk #7523 | $11.7 million
Following close behind is one of the 10,000 pixelated collectible characters created by Larva Labs. CryptoPunk #7523 is one of nine other alien characters and is the only one that wears a medical mask. Could this be the reason why it is the most valued? Oh well, who knows?
It was sold for $11.7 million at a Sotheby's "Natively Digital" auction on June 10, 2021. Shalom Meckenzie, the buyer, is an Israeli businessman and the largest shareholder in DraftKings, a daily fantasy sports and sports betting company.
The pieces were exhibited on screens in Sotheby's exhibitions in New York, London, and Hong Kong, although the sale was conducted by online auction.
4. CryptoPunk #3100 | $7.58 million
CryptoPunk #3100 is the third of the nine Alien punks to sell for a record-breaking sum. His accessories are simple, and he wears a headband, unlike the other two Alien punks on this list.
It was sold for $7.58 million in March 2021, and it's the only CryptoPunk on our list that's currently for sale by the owner for $132.96 million, more than ten times the initial transaction price. We must say, that's a bold step.
5. CryptoPunk #7804 | $7.5 million
CryptoPunk number #7804 is yet another collectible in the pixelated lineup by Larva Labs. It's pretty obvious that all the 10,000 pieces look almost the same; the differences, however, are unique to each one.
The #7804 entry is one of the nine alien punks, but it's not wearing a mask like the #7523. Instead, it has a cap and shades on and a pipe in its mouth.
It was sold for the first time in January 2018 for only $14,988. CryptoPunk #7804 was then resold for $7.5 million in March 2021.
6. CROSSROAD | $6.6 million
Yet another digital art created by the super talented Beeple. This one is called CROSSROAD, and it is a digital artwork that was auctioned off for $6.6 million.
The artwork was auctioned and sold on one popular marketplace, Nifty Gateway. Nobody knows the current owner whose price doesn't come anywhere near Everydays.
The artwork depicts former President Trump flat on his belly with disparaging comments all over his body. It was released following the Republican's defeat at the 2020 polls. Interestingly, this NFT was designed by Beeple in a way that the artwork would change depending on the election results.
7. XCopy's A Coin for the Ferryman | $6.03 million
This is one of the early entries in the NFT crypto space. It was created by the artist Xcopy who initially sold the piece for $139 in 2018. Fast forward to three years later, and the same piece was sold for $6.03 million. Boom!
The London-based artist has been creating crypto art since 2017 and is regarded as a pioneer in the field. Following the spike in interest in NFTs earlier this year, his work has garnered more attention.
Several one-of-a-kind XCOPY works have sold for millions of dollars since then. Another high-profile sale of XCOPY's art happened last month when NFT collector Cozomo de' Medici paid $3.86 million for a piece titled "Some Asshole."
8. Ocean Front | $6million
Now, this is looking like a monopoly. This is the 8th most expensive NFT art in the world, and it was created by… Beeple!
Interestingly, this fine graphic artist only got started in the NFT world about a year ago. And in one year, he has grown exponentially and become one of the three living and most valuable artists. Incredible!
The artwork shows a tree on top of a platform with shipping containers and trailers positioned on the ocean. Its purpose is to make a statement about the present climate change challenges.
It was sold for $6 million via auction to Justin Sun, the CEO and founder of the cryptocurrency platform TRON.
9. CryptoPunk #5217 | $6.45 million
Yet another high-valued NFT by Larva Labs. CryptoPunk #5217 formed part of the Ape Punk collection and was sold by the former owner Snowfro to an unknown buyer for $6.45 million.
The transaction was finalized towards the end of July, and the art is not listed for sale by the unknown current owner. Who knows, it could go for 10X the selling price when they decide to sell.
10. This Changed Everything | $5.43 million
This Changed Everything is a historical artifact because it is an artistic portrayal of the source code of the World Wide Web. The NFT features a time-stamped source code file, a video animation of the code's development, a letter from the developer, and Sir Tim's self-designed digital poster.
It was auctioned by Sotheby's in the last week of June 2021 and sold to an unidentified buyer for $5.43 million.
11. Stay Free | $5.4 million
In April, Edward Snowden sold his first NFT, an image of his face overlapping the pages of court records ruling that the NSA's broad surveillance techniques were illegal under US law.
Edward Snowden is a computer intelligence consultant who revealed the existence of the National Security Agency's (NSA) widespread surveillance operations in 2013.
The NFT art appropriately named Stay Free was sold for $5.4 million. The funds went to the Freedom of the Press Foundation, a non-profit organization dedicated to promoting free speech and press freedom.
12. CryptoPunk #7252 | $5.33 million
The #7252 CryptoPunk is presently the fifth most valuable CryptoPunk on the market and has the highest ranking in the Zombie category.
One of the most interesting facts about this NFT transaction is that it was resold less than a month after the first sale. It was first sold for $2.53 million on August 4, 2021, and it was resold for more than double that sum, $5.33 million, just 20 days later.
CryptoPunk #7252 is one of 88 Zombie Punks that wear a chinstrap, earrings, and crazy hair.
13. Save Thousands of Lives | $5.2 million
Noora Health was founded in 2014 to redefine healthcare by empowering families to have an active role in their loved ones' heath.
This NFT is very similar to Snowden's Stay Free because it is for a cause – to save lives, as the name implies.
Save Thousands of Lives was sold via OpenSea in May 2021 for just over $5 million. As the title suggests, the non-profit organization will use the earnings to save thousands of lives.
14. Doge (meme) | $4.4 million
Doge is a slang term for "dog," and it's most commonly connected with the Shiba Inu image and internal monologue annotations. It is a popular Internet meme that first appeared in 2013.
The meme NFT is a picture of a Shiba Inu dog alongside multi-colored text in the foreground.
Dogecoin was launched in the same year the Doge meme became popular (2013), and both became associated with each other. Following Dogecoin's exponential growth with a market cap of over $90 billion in May 2021, the meme's popularity grew again.
It was bought by Atsuko Sato on June 12, 2021, for $4.4 million.
15. CryptoPunk #2338 | $4.3 million
Okay, at this point, it is pretty obvious that Larva Labs are indeed the monopoly on our list. This is their sixth entry on our top list. Well, rest assured, this is the last. If you're a creator, don't feel jealous, get your creative juices flowing, and you could be selling out too in the coming year.
This CryptoPunk is one of the 88 zombie punks. It has been resold about four times since its creation.
Surprisingly, the first time this NFT was resold, it was sold at a loss of $73. And the initial price was $673. If the owner hated himself for making that decision, this current trade ($4.3 million) would probably do some more damage.
16. Replicator | $4.1 million
The Replicator is the world's first "multi-generational NFT." It was created by Michah Dowbak, a Canadian multidisciplinary artist better known by his stage name Mad Dog Jones.
The NFT Replicator depicts a copier machine in a small, dimly room. The NFT is designed to print new NFTs every 28 days, allowing its owner to collect 180 to 220 new NFTs over time.
Sixteen bidders were competing against each other in the auction. The winning bid came from a relatively newcomer to the auction, and that's all the information available about it. Replicator NFT sold for $4.1 million.
17. Some Asshole | $3.8 million
XCOPY is a well-known NFT artist, and several of his works were among the first to be featured on SuperRare. A fuzzy face with a flashing black and red background is depicted in 'Some Asshole' NFT.
Hip hop star Snoop Dogg purchased the NFT for 1300 ETH (about $3.8 million). We recently found out that Snoop is behind the pseudonym Cozomo de' Medici, an avid NFT collector. This happens to be Cozomo's first purchase on the SuperRare marketplace.
18. EtherRock #55 | $3.8 million
In December 2017, 100 EtherRocks were created using a smart contract and uploaded on the Ethereum blockchain, incorporating artwork from a clipart website. In the first three years of the project's existence, only 30 rocks were sold.
When Gary Vaynerchuk posted about EtherRock in the early weeks of August 2021, the price skyrocketed, and $300,000 became the lowest available price for one of the NFTs. According to reports, Justin Sun paid $500,000 for an EtherRock.
Following then, prices continued to rise. The highest amount paid thus yet was $3.8 million in October 2021, and this amount was paid for EtherRock #55.
19. Bored Ape #8817 | $3.4 million
Bored Ape #8817 is an NFT from a BAYC, which are NFTs made by Yuga Labs that consists of 10,000 unique computer-generated apes graphics with varied attributes on the Ethereum Blockchain.
This is the fourth-highest sale of an NFT from the BAYC collection in the last few months, surpassing the $1 million mark and replacing the title of "most expensive" NFT from the Bored Ape Yacht Club.
The previous NFT Bored Ape #8585, sold for $2.7 million on October 21, was replaced by the Sale of Bored Ape #8817 ($3.4 million).
20. The first Tweet by Twitter CEO Jack Dorsey | $2.9 million
Finally, on our top 20 list, Twitter founder Jack Dorsey's first tweet was sold for $2.9 million to Sina Estavi, the CEO of blockchain service CryptoLand and software company Bridge Oracle.
On March 21, 2006, Dorsey published his first tweet, which read, "just setting up my twttr." The tweet was later made available as a non-fungible token for purchase (NFT). Estavi likened the transaction to purchasing a Mona Lisa artwork.
He also claims that people will see the value of the tweet in the years to come. Oh well, we'll see how that one goes. Perhaps that tweet could later sell for 10X the original price, and we won't be surprised at all.
In any case, Dorsey converted the transaction proceeds to Bitcoin and donated them to the GiveDirectly Africa fund.
FAQs
Who is Beeple?
Beeple is an American artist and designer who creates digital art. He has been creating art since the 1990s, and his work has been featured in several exhibitions.
He is about a year old in the NFT space and has become a popular name, particularly for being the creator of the most expensive NFT to date, Everydays.
Will every NFT sell for high prices?
Not really. Only a few NFTs were traded for higher amounts, and those are the ones that became popular. So, if you're thinking about creating an NFT, make sure that it's something special and unique! It might just become one of the few thousand unique NFTs in the world.
Who are the biggest NFT collectors?
Many different people have been collecting NFTs, but the most prominent names to date include Colborn, who has 174 NFTs, Metakovan, who bought Beeple's Everydays, Tokenangels, and others.
Will the value of NFTs continue to increase?
Well, it's still too early to tell if the value will continue, but NFTs are selling for much higher amounts than one could have imagined even a few years ago. So, it's likely that the trend will continue for some time until something else comes along and takes its place.
Conclusion
As you can see, the popularity of NFTs is spreading like wildfire, and the value keeps increasing. Who knows? Maybe your NFT will be the next one to sell for a high price! In any case, it's an exciting time to be involved in NFTs, so consider throwing your hat in the ring if you'd like to get a taste of the action.
Like some of the sellers on this list, perhaps you, too, can make a ton of money doing something fun and exciting. What could be better than that?