NFT Trading
Rarible vs OpenSea vs Foundation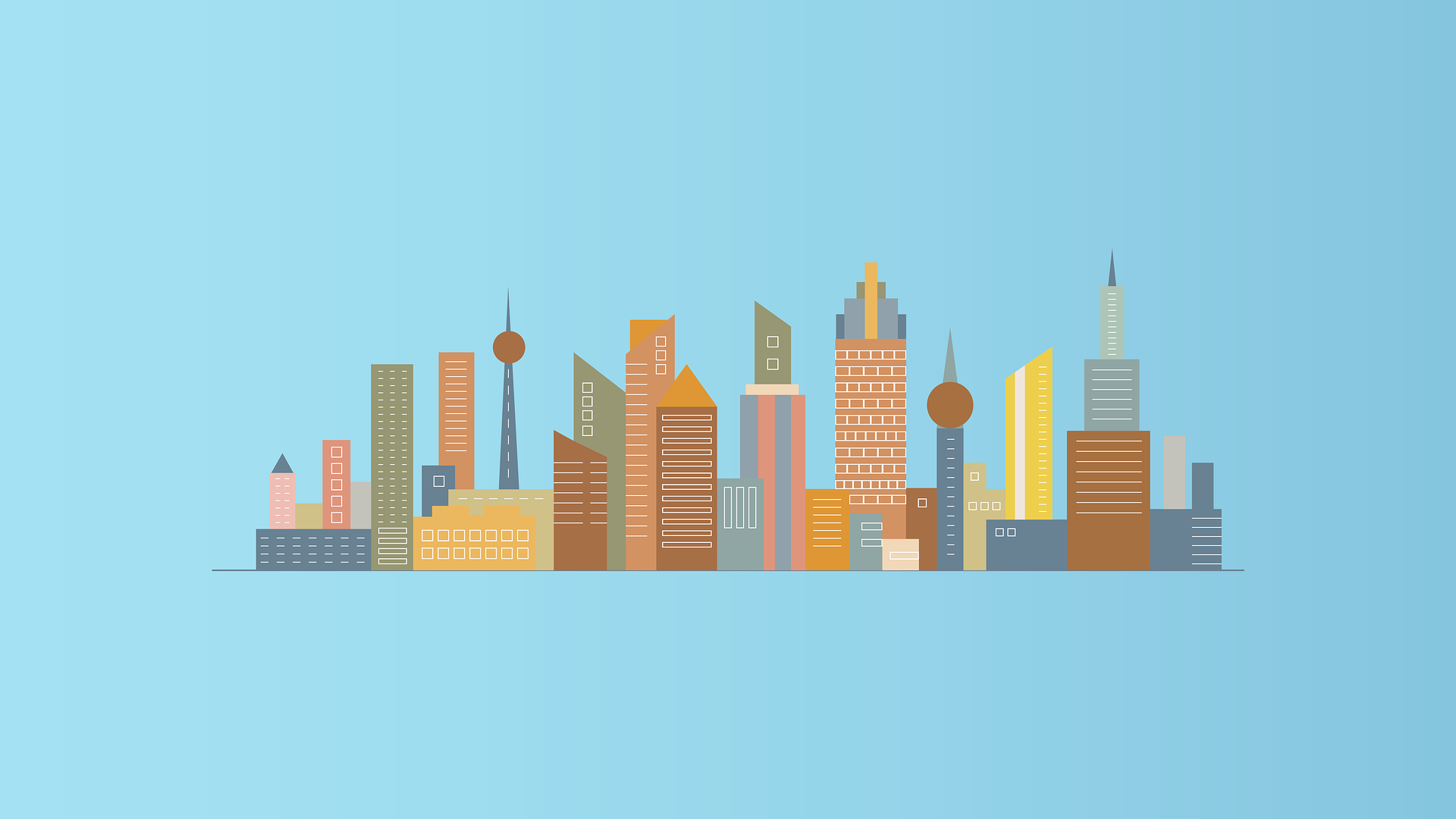 Here you are, finally roped into the craze of the NFT trend. You are keen on learning as much as you can about this new crypto space that everyone is talking about. You now know what an NFT means and how you can become a creator making millions of Dollars like Beeple or a collector like Gary Vee. And now, you're down to the marketplaces. Welcome.
The marketplaces play an essential role in the NFT world. These are the platforms where people create, sell and buy NFTs. They are similar to your regular e-commerce stores, where you can buy products and have them delivered. The only difference here is that you're paying for digital ownership of art that exists online.
Again, like e-commerce, there are numerous NFT marketplaces. Each of them has its way of doing things, and they all have their different available features, advantages, and disadvantages. You must understand these differences before getting started.
Rarible, OpenSea, and Foundation are among the most popular marketplaces for NFTs right now, and together they account for a considerable share of the entire market. So, we must take a closer look at each one of them.
An Overview of Rarible, OpenSea, and Foundation
Let's begin with brief introductions about each marketplace and see what we can learn from the get-go.
Rarible
Rarible is a marketplace that allows users to buy, sell, and trade NFTs.
Rarible is a decentralized NFT marketplace and a cryptocurrency minting platform; it equips digital artists with the tools to create and sell tokenized artwork. Rarible is one of the newest addition to this list, just behind Foundation.
Rarible's cryptocurrency, RARI, lies at the heart of the platform. Users who own RARI tokens can vote on platform proposals, curate featured artwork and moderate creators.
OpenSea
OpenSea is the oldest marketplace on this list and one of the oldest overall in the NFT market. The platform allows users to buy and sell a wide variety of NFTs, including digital art, game assets, and collectibles. OpenSea is arguably the Amazon of the NFT revolution.
The platform has been operational since early 2017 and has facilitated over $10 billion in sales. It is the go-to marketplace for anyone looking to buy or sell NFTs.
The NFT exchange began as a CryptoKitties market but has since evolved to include other collectibles. It now serves as a marketplace for various digital items such as art, domain names, game items, music, and more.
They allow anyone to develop NFTs on their platform as long as they mint and pay the monetary cost. We can't say the same for some other platforms with a strict policy on user participation.
Foundation
Foundation is the second youngest NFT marketplace on this list (before Rarible was introduced). It is a decentralized platform that allows users to buy, sell, and trade an array of NFTs.
Art, digital treasures, game assets, and stickers are just a few categories available in the Foundation marketplace. It also has a function that allows users to buy and sell assets using QR codes on their phones.
Foundation is a basic Ethereum blockchain application for bidding on digital art. The platform aspires to become the next digital art creative economy.
The Comparison: Rarible vs. OpenSea vs. Foundation
Now, let's look at the differences and (maybe) similarities between these marketplaces.
User Participation
On Rarible, everyone is welcome – creators, collectors, and even the general community. As of writing this, it is the first statement you will see boldly on the about page of Rarible's website.
"NFT marketplace where anything is possible and all are welcome."
There are no limitations to who can participate in the marketplace. And as a creator, you're not required to sell your minted tokens; you can decide to house them on the platform until you're ready to use them.
If there is any marketplace completely open to anyone, it is OpenSea. Since 2017, the platform has allowed anyone – regardless of experience or development skill – to create and sell NFTs.
OpenSea isn't dubbed the largest marketplace for nothing; they have the numbers to back up their claim of being open to anyone. And it's easy for people to troop in and stay because they have such a simple user interface.
On the other hand, Foundation operates a strict policy when it comes to user participation for creators. To become a creator on Foundation, you must be invited by another creator already on the platform.
Not just that, only creators who have sold an item on the Foundation exchange have access to the invite feature. This can be seen as a way to keep out spammers and unworthy participants. On the flip side, this practice doesn't encourage widespread participation from interested artists, unlike Rarible and OpenSea.
But with that being said, Foundation does have an expansive range of digital items for trading. It allows users to buy and sell assets using QR codes (a point of differentiation from OpenSea).
Digital Assets
Some marketplaces focus on a particular type of NFTs, like NBA Top Shots and their NBA moments. Rarible is all-encompassing. You will find a variety of NFTs on the platform, from digital art to memes, domain names, wearables, and lots more.
OpenSea is a marketplace for all things NFTs. You will find various digital items for sale on the platform, including CryptoKitties, Augur shares, and even tickets to events. OpenSea has over 200 categories of items on its website, which is ever-growing. This, again, gives credence to their claim as the biggest peer-to-peer NFT marketplace.
Foundation, on the other hand, specializes in digital art. If you're looking to buy or sell a piece of digital art, then Foundation is the place to be. They have a wide variety of digital artworks from various artists.
Their focusing on one specific area is a good and bad thing. The good is that they have a deep knowledge of the digital art market and what buyers are looking for, and the bad is that it limits their market reach and appeal.
Transaction Fees
All three marketplaces make use of Ethereum smart contracts. This means you can access these platforms from anywhere in the world, and transactions are quickly processed.
When it comes to transaction fees, there are apparent differences. Each marketplace takes a commission on selling an item—some more than others.
When you initially mint an NFT on Rarible, you'll have to pay two fees: One to allow your wallet to connect with Rarible, and another to "call the mint function," which uploads your file to the InterPlanetary File System and the Ethereum blockchain.
Both fees are network fees, which are the cost of communicating with the blockchain, and they are not paid to Rarible. You will only be required to pay transaction fees in the future, though these will vary based on network congestion.
Rarible charges a 2.5 percent service fee on both ends of the transaction, which works as a listing fee. On the other hand, the seller has the option of paying the charge, which will be 5% of the final sale price.
OpenSea operates a more inclusive system and doesn't charge any initial fees before selling an NFT. This means you can go ahead to mint your NFTs on the platform without having to pay a dime in the process, and you are only required to pay when there's a sale involved.
Unlike Rarible, the service fee for each sale is 2.5% of the total amount – that is half the price of Rarible's requirement. And this right here is another reason OpenSea is very popular and the go-to marketplace for all things NFT.
Transaction fees are different on Foundation. When there is an initial sale on their platform, the seller and creator receive 85% of the sale price, while Foundation takes 15%. If we go by what is obtainable in the industry, this is a steep price and the highest across the board.
For secondary sales, when a new owner resells their token, the current seller receives 85% of the sale price, Foundation collects 10%, and the original creator collects 5%. The 5% the creator receives is royalty, and that's the next item to compare.
Royalties
Royalties are recurring earnings the original creator of an NFT receives from the marketplace. This is usually a percentage of the sale price when someone buys or sells the NFT.
On Rarible, creators are entitled to the royalties of their work. This is commendable because some marketplaces don't allow royalties.
When you opt to sell your NFTs, the Rarible art marketplace allows you to collect NFT royalties on sales, which means you can get a percentage of the sale price, not just when you sell your NFT for the first time but also on subsequent secondary sales.
But that's not the best part; Rarible is the only marketplace on this list that allows you to set the royalty percentage to any amount. If you set 20%, that is what it would be, 20% of the current sale price whenever the NFT is resold.
Similar to Rarible, you also can set your royalty fee on OpenSea. However, the maximum you can go is 10%, which is not bad. Again, this commission is paid to you whenever there is a third-party sale on your NFT.
To set the royalties, open the collection editor page and adjust the percentage. Then provide the payout address where you want the fees to be sent. You cannot share royalties between multiple addresses on OpenSea.
Here's the exciting part – The royalties on OpenSea don't only apply to secondary sales; it also applies to the primary sale. That means you get a royalty share when you sell your NFT for the first time. That's incredible!
The Foundation app also offers royalty on secondary sales. The difference between Foundation and the other two marketplaces in relation to royalties is that you can't set the price.
The original creator receives a standard 10% royalty fee whenever there is a secondary sale. If you prefer setting your fee, Foundation may not be your best option.
Payment Options
Now, let's look at the available payment options on each of these platforms. A marketplace with multiple payment options is a lot better than the one that only accepts a particular method of payment.
A number of the NFT Marketplaces accept credit or debit card deposits and payments, and some even take PayPal deposits.
Rarible has recently started accepting credit/debit cards for withdrawals and deposits after partnering with Wert, a virtual currency provider.
To interact on this particular marketplace, you can also use cryptos supported by Rarible.
As of writing this, it is not possible to use non-crypto currencies on OpenSea. So, that knocks off USD, Euro, Pounds, or any other fiat money you may be familiar with. On OpenSea, you must have a crypto wallet to store accepted cryptocurrencies.
The common cryptos used to mint and trade on the platform include ETH, DAI, and USDC.
The payment option available to Foundation users is ETH. You need to have a wallet that can hold this currency before performing any activity on the Foundation app.
After you've been invited to become a creator on Foundation, you'll have to set up your wallet and buy some ETH before you can start minting or trading NFTs.
It's important to note that just because you have a wallet and an account on Foundation doesn't mean you're a creator with access to start minting NFTs after setting up your wallet and setting up your creator profile by clicking the invitation link you were given.
Final Words
That concludes our comparison of Rarible vs. OpenSea vs. Foundation. We hope you have found it helpful, especially if you are on the verge of selecting a marketplace to join and mint NFTs. Do well to consider all these points to aid in your decision.